Our Story
---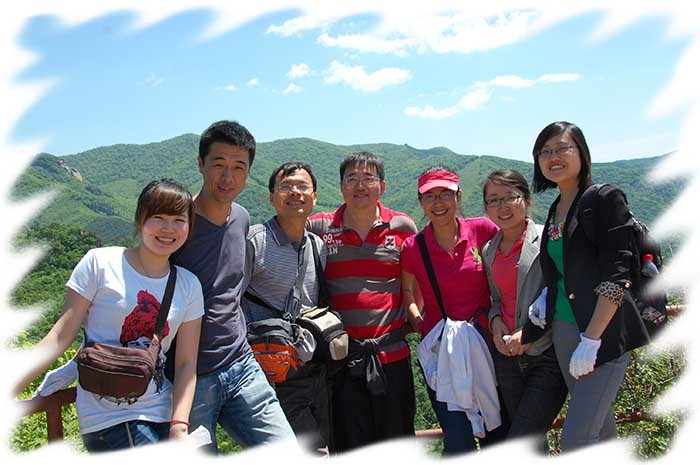 Good Display was founded in 2007. there were just 7 people in the sales department of the company in 2011, we were happy and simple. This is a photo of us climbing The Tianmen Mountain in Dandong.
That year, we were awarded Alibaba's Global Top 100 Supplier.
The old gentleman in the photo, Named Chris, is a Dutchman living in the United States. He asked us to make a contrast-adjustable LCD display
for the glasses to improve children's vision, and He was very happy that it worked.
The date is November 9, 2011, at Tiger Beach, Dalian.
Have you ever seen a flock of wild ducks on the surface of the lake fly wings to you?

Have you ever been chased by the cute alpacas?

It was in January 2013, we prepared some carrots that small animals like to eat , and arrived in dalian forest zoo.

To our surprise, these animals welcomed us so much, they maybe really hungry.

Sorry, we didn't take enough food, next time we would bring more....

Happy Women's Day! (*^__^*)

2022.03.08
---
©2007-2025 DALIAN GOOD DISPLAY CO., LTD.  SEO